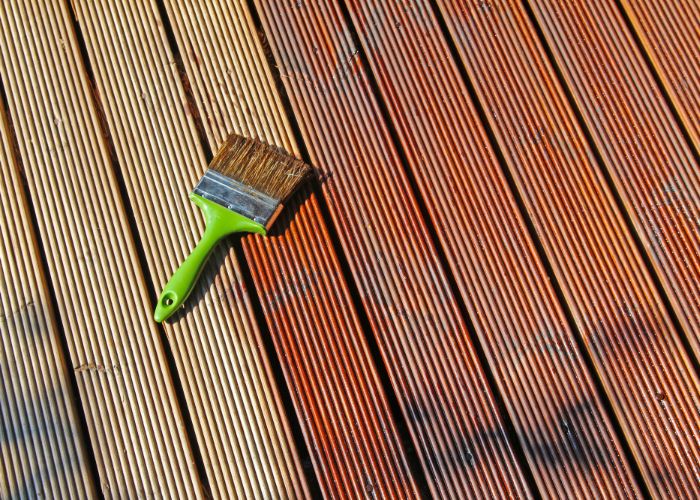 How Often to Stain Deck - Professional Advice
A stunning deck creates an outdoor oasis and expands your living space during warm weather months. But without proper care, your deck's beauty can quickly fade due to sun exposure, weathering, and everyday wear and tear. Staining and sealing your deck every few years is essential to protect the wood and maintain that "like new" look.
But how often to stain deck materials? What time of year works best? And does your deck's wood type affect stain choice? This comprehensive guide will walk you through everything you need to know about staining frequency, timing, prep work, and product selection.
Follow these pro tips, and you'll keep your deck looking as gorgeous as the day it was built for years of alfresco dining and relaxation ahead.
Deck Staining is Like Applying Sunscreen
Decks are like people - they need protection from UV rays! And just like people, how often you need to reapply that protection depends on the deck's exposure. An interior deck that sees minimal sunlight might only need staining every 5-7 years. But an exterior deck in a hot southern climate? You'll likely need a fresh coat of stain every 1-2 years to keep it looking fresh. Stain is like sunscreen for your deck - reapply as needed to prevent long-term damage!
Here's a handy guide on reapplication frequency based on your deck's sun exposure:
Low sun exposure (interior/covered decks): Every 5-7 years
Medium sun exposure: Every 3-4 years
High sun exposure: Every 1-2 years
Extreme sun exposure (southern regions): Every year
Of course, all decks are unique. Keep an eye out for fading and graying wood, and reapply when you notice your deck needs a refresh. And consider using a wood brightener or restorer to prep your deck before restaining.
Don't Stain Your Entire Deck in the Hot Summer Sun!
Staining your deck is a sticky process - literally and figuratively! The stain needs moderate temperatures to dry properly. Avoid staining in direct sunlight when deck temperatures exceed 90°F. The scorching sun will cause the stain to dry too quickly, resulting in a gummy, uneven application. For best results, opt for mild spring or fall temperatures between 50-80°F. And always check the forecast - pick an overcast day if possible. Let's save sunbathing for people, not decks!
Here are some tips for ideal staining weather:
Temperature between 50-80°F
The weather may be unpredictable, but proper prep ensures your deck stain has maximum time to penetrate the wood fibers before drying. That means a smooth, even application that protects your deck for years. Patience pays off with great results!
Don't Apply Deck Stain on a Wet Deck!
Staining a damp deck is asking for trouble. Think of painting a wall without properly priming it first - the results will be patchy at best. For ideal stain penetration, the wood needs to be dry and porous. Rain or morning dew can saturate the wood, blocking stain absorption. Always allow 2-3 sunny days for your deck to completely dry out before restaining. Use a moisture meter to test wood moisture levels - it should read below 15% before applying stain. Patience pays off with great results!
Here are some tips for keeping your deck stain-ready:
Allow 2-3 sunny days after rain or dew
Use a moisture meter to test - should read under 15%
Sweep off dirt, debris, and fuzz for better adhesion
Consider renting a power washer for a deep clean
Let the deck dry completely before restaining
Proper prep is crucial for even stain penetration and protection. Don't cut corners - wait for dry deck conditions before staining. You'll be relaxing on a beautiful, durable deck in no time!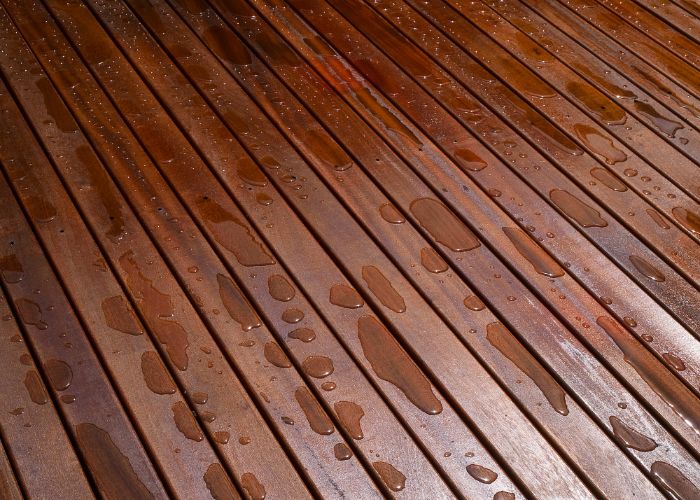 Pick the Right Stain for Your Wood Type
Not all stains are created equal. The type of wood your deck is built from will determine the best stain to use. Natural wood stains enhance the grain while protecting the surface. But some wood types require a semi-transparent or solid color opaque stain for optimum protection.
Here's a quick guide for picking the right stain based on common deck wood types:
Cedar and redwood: Clear sealant or natural stain
Pressure-treated pine: Semi-transparent oil-based stain
Hardwoods like ipe: Clear sealant to show off grain
Always check the stain label to ensure compatibility with your wood type. And consider hiring a pro if you have exotic hardwoods - specialized stains may be needed for this deck material. The right stain preserves your deck's beauty for years to come.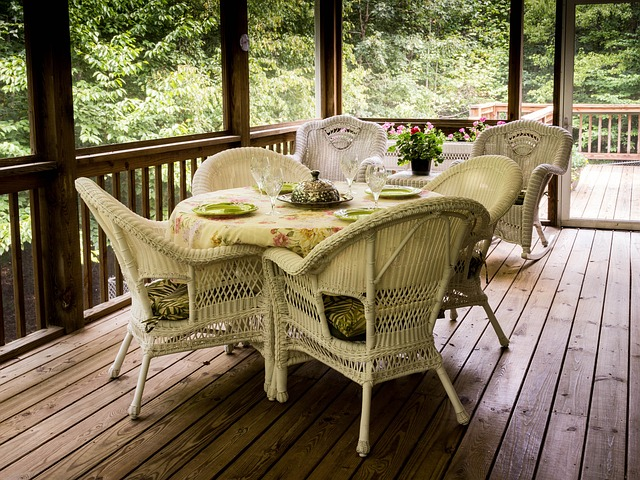 How Often to Stain a Deck - Yearly Deck Maintenance Keeps Your Materials Looking Fresh
Reapplying stain every few years is crucial for longevity. But you can keep your deck looking its best with simple yearly maintenance:
Inspect for splinters, cracked boards, and loose nails/screws
Sweep off debris between stain jobs
Use a brightener to remove mold and mildew
Power wash gently to prep for staining
Spot treat any discolored or damaged areas
With proper care, your freshly stained deck will look newly applied all season long. And you can stretch out the years between heavy-duty stripping and restaining. A little TLC goes a long way!
Hire a Pro for Best Results & a Deck Maintenance Routine
Staining your deck is totally DIY-friendly. But for large decks or intricate multi-level designs, consider hiring a professional. Pros have specialized equipment, like floor sanders and spray rigs, for a smooth factory-like finish. And they know the tricks of the trade when it comes to prepping and applying stain for maximum durability. DIY staining can take 2-3 full days - pros get it done in 1. When time and quality matter most, hire help!
Ask around for references, reviews, and examples of past work. Many deck builders also offer staining services. And don't be afraid to ask lots of questions upfront - a true deck pro will happily share their expertise! Investing in a pro job guarantees your deck will look amazing for years of family fun.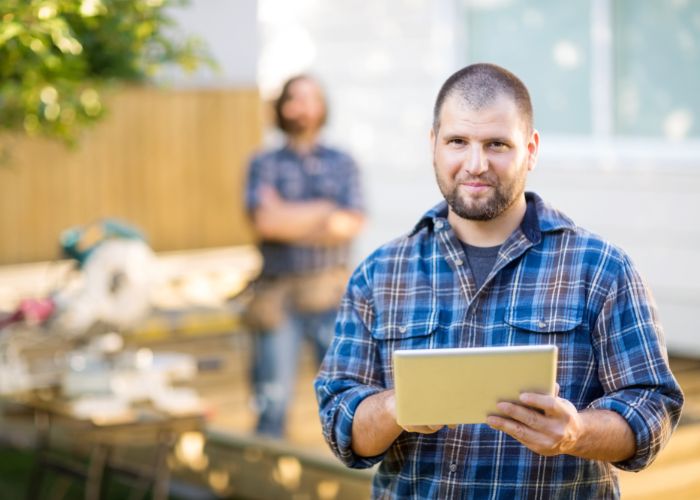 Wrap Up
Staining and sealing your deck may feel like a chore, but it's crucial maintenance that pays long-term dividends. With proper prep and timing, you can achieve professional-quality results at a DIY cost. Patience and diligence now prevent major repairs down the road. And it's satisfying to stand back and admire your freshly stained, protected deck - looking like new for another beautiful season of barbecues and sunny days ahead!
About RI Deck & Patio Builders
Since 2013 RI Deck & Patio Builders have been sweeping the local area with excellent and affordable services. From brand new decks to replacing patios with pergolas, there's no job too complex for this crew. Are you looking for a FREE design consultation and estimate? No problem! Please call (401) 756-1155 at your earliest convenience to set something up.
FAQs
Can you stain a deck too often?
While it may seem counterintuitive, it is possible to stain your deck too frequently. Over-staining can lead to a thick, gummy buildup that actually prevents the wood from properly absorbing the stain and leaves the surface feeling tacky.
How many years should deck stain last?
The lifespan of deck stain can vary quite a bit depending on the type of wood, exposure to sun and weather, and the quality of the product used. Typically, you can expect exterior deck stains to last anywhere from 1-4 years before needing to be reapplied, with more frequent reapplication needed on decks with high sun exposure.